Important News
Here is some good practice to support your child's online learning. Each day: check your Teams calendar each morning for live lessons check your school email for invites/messages from teachers on Teams check in FILES and ASSIGNMENTS tabs for work/support materials learning REMEMBER these are not always in the main chat or waiting on notifications […]
Other Recent News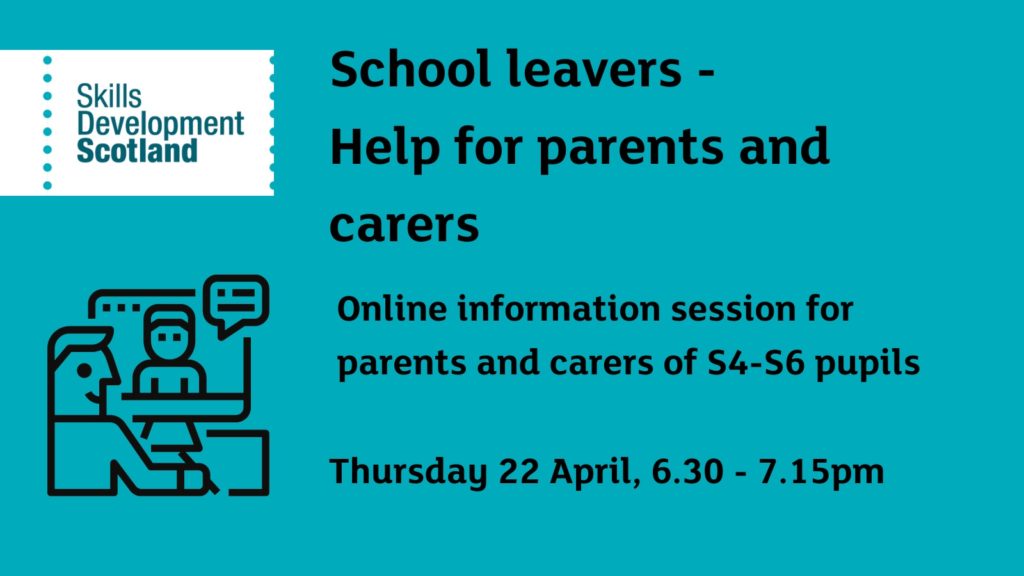 As thousands of young people prepare to leave school this summer, Skills Development Scotland (SDS) is offering an online session to help parents and carers support their children as they take this important next step. Scotland's career service has organised the virtual session on Thursday 22 April. It will have information about options and how […]
The HT update is available to download below:
Please read the letter and documents below regarding the asymptomatic testing programme.
As you may already know, we are aware of a person in the school who has tested positive for COVID-19. We have been working closely with NHS Lothian Health Protection Team and following all national guidance. Persons have now been contacted because they have been in close and sustained contact with the case and the tracking […]
The letter below is from NHS Lothian regarding the reducing the spread of COVID-19.